Teachers' appreciation gift bags
< SHOP OUR PRODUCT OF THE MONTH
TEACHERS' APPRECIATION GIFT BAG
Gift our beloved teachers something out of the ordinary and personalized with their name. This little bag includes a succulent, chocolate bar, a flower pen that changes colour under the sunlighand a gift card holder (gift card not included). 
WELCOME TO BOÎTE DE FÊTES !!
I've got you covered.
I'm really excited that you found me, and I look forward to being part of your celebrations.
Organizing a party can be overwhelming, especially when it comes to finding all the supplies to bring your special event to life. Boîte de Fêtes is a one stop shop. I've already done all the running around for you, and can provide you with everything you're looking for your celebration in one box.
My goal is to provide fun, customizable items and, party supplies one box at a time. No matter the reason or theme of your celebration, I look forward to being part of your special day.
My little shop
The concept of my shop is to provide you with everything you need to throw a fantastic party, from the comfort of your own home.
Many of the items in my shop can be customized, giving me the opportunity to create something unique for your party. If you're struggling to find something on my site don't hesitate to reach out; I'll be delighted to help you find that 'je ne sais quoi' to make your celebration one to remember.
ABOUT ME
Allow me to introduce myself...
I'm Gaby and I live in Ottawa with my husband Luc and my 3 amazing kiddos Luca, Alexandra and Max. Although I'm an Engineer, I've always had a crafty side I couldn't deny! After needing to stay at home to care for my little ones during the 2019 Pandemic, I needed to find something to do from home while my husband was working hard keeping our engineering business afloat given the circumstances. With the help of my awesome friend, neighbour and co-founder, Ady, I began this journey creating magic, and just like that Boîte de Fêtes was born.
Today, my goal is to make your party as personalized as you'd like it to be, and create with paper your vision. My favourite part? Seeing my creations in my clients' pictures during the events.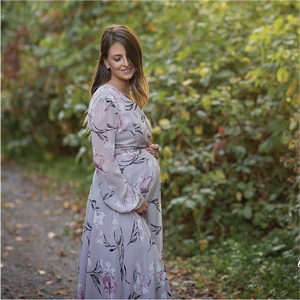 Location
Find US
103 Lochhouse Walk
Ottawa, Canada
Mon - Fri, 10am - 9pm
Saturday, 11am - 9pm
Sunday, 11am - 5pm